During our stay in Portugal, we were fortunate to find what we went there for: Heaps of discontinued and antique tiles for our upcoming project this year. Some were
acquired from Cortiço e Netos, a treasure trove of industrial tiles that have been discontinued for several decades. Others were donated by our friends, Loubet and Isabel,
who work in antique tile restoration throughout Portugal.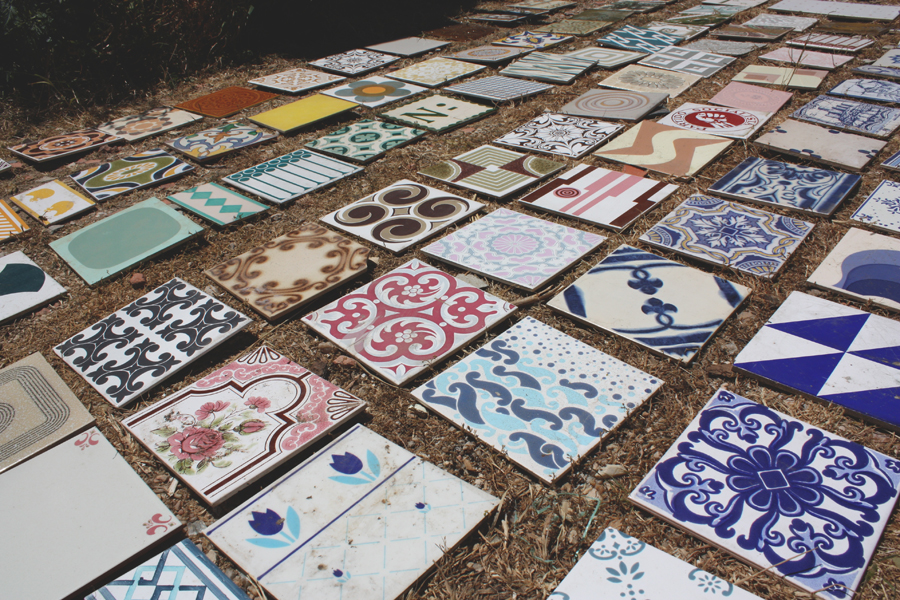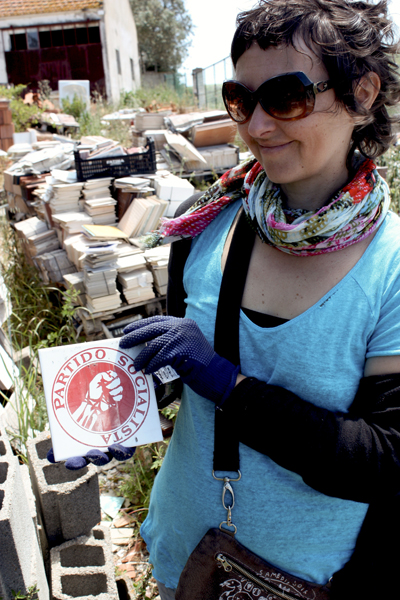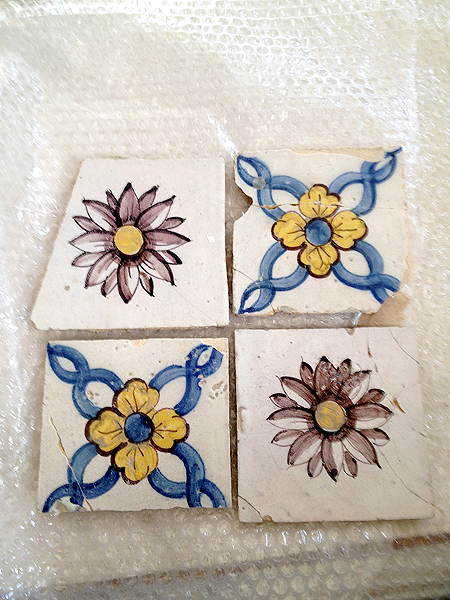 We packed them up, shipped them and crossed our fingers since the shipping company refused to insure 2nd hand goods! Despite one of the boxes being quite crushed
upon arrival, all of our tiles luckily survived the voyage. Keep checking in to see how we use them in  A MOSAIC FOR CANADA (working title), our most ambitious
project yet that will be executed around the beginning of 2014.