The tiles are currently offered in a 9″ (23cm) hexagonal shape. Other shapes, thicknesses and sizes will soon be available and can currently be custom ordered.
Dear Human's large library of patterns and colours allow for unlimited combinations to be made.
Tiles are available in a gradation of colours from natural browns to bleached whites and have endless printing options. Wallpapering changes as you add to them—
they can be an effective accent with just a few tiles or an impacting, sound absorbent, treatment across an entire wall.
Custom colours, thicknesses and shapes are all possibilities for your project.
INSTALLATION
Wallpapering is easy to install. Being made from lightweight paper, most adhesives will work with the tiles, from double sided tape to construction grade products,
depending on the permanence of the installation.
Tiles can also be ordered with magnet backings for temporary or modular installations. This option includes metal plate backings for each tile.
Sealing tiles is optional for high traffic or high humidity areas. Acoustic performance may be effected.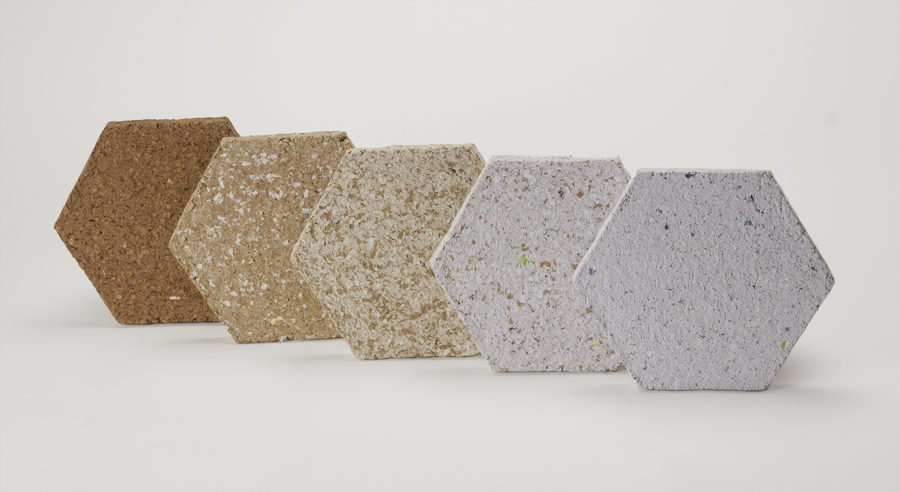 SOUND ABSORPTION
Recent acoustic testing has shown Wallpapering to perform similarly to some acoustic foams and cork boards. Adding in textured tiles further reduces sound reflection
through wave dispersion. The tiles dampen noise while also acting as insulators and contribute to restful acoustics in residential
and commercial spaces such as restaurants and office spaces.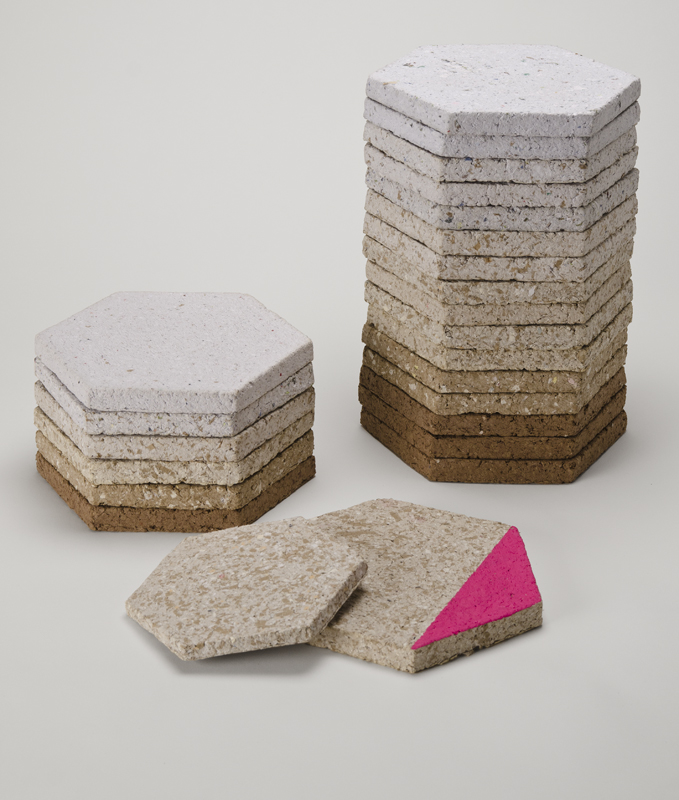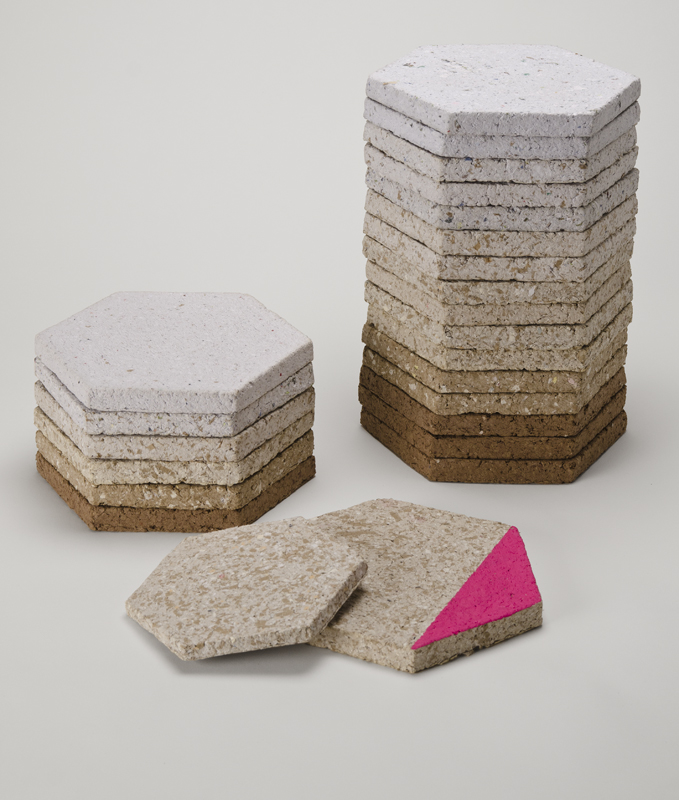 CUSTOM COMPOSITIONS
Dear Human can create custom compositions for your spaces. Working closely with you, we compose digital design proposals prior to production. Tiles are pre-arranged,
numbered and packed in order. Design fees may apply.