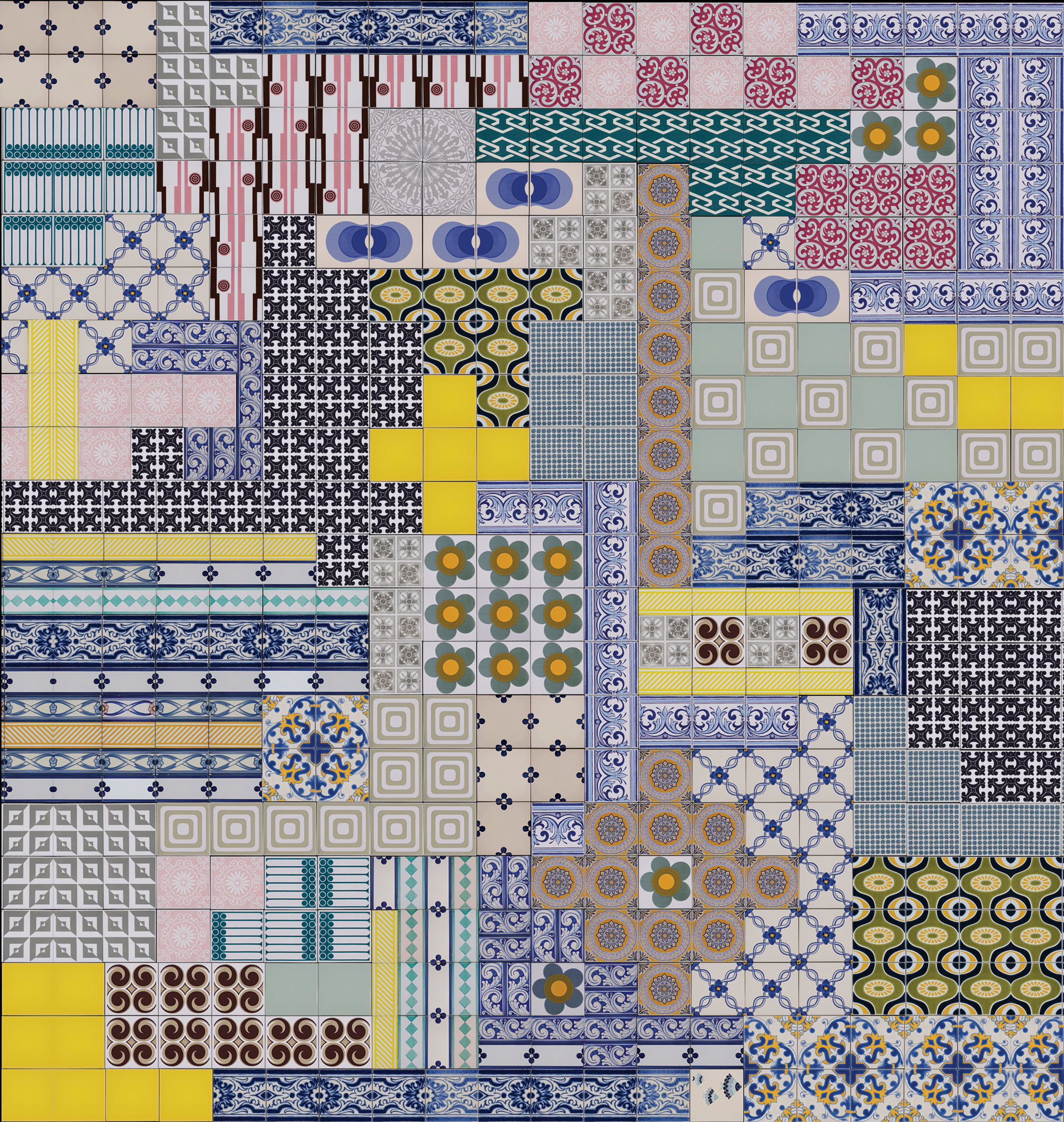 Patchworked in Canada Wallpaper
PATCHWORKED WALLPAPER is a by-product from a large urban intervention project Dear Human has done some years ago.
The project was created around the idea of finding unanticipated beauty in the urban landscape, inviting a moment of pause and response. It began with a sourcing trip to Portugal, where we gathered discontinued vintage commercial tiles in the countryside. We brought the tiles back with us to compose a large "patchwork" mural. Afterwards, the tiles were dispersed across the cities of Toronto, Montreal and Vancouver for lucky passersby to find in the dull winter landscape and take home.
The mural is now available in the wallpaper format for purchase via Rollout.